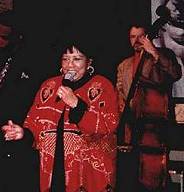 ~ click above for full view ~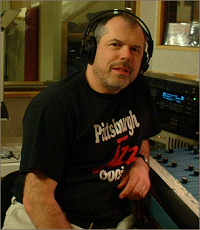 ~ click above for full view ~
I built and own, along with my recording studio partner Jimmy Madison (one of the all time great jazz drummers in the world), a 16-track recording studio called Garden Productions in Manhattan. We are fortunate to have recorded with some of the biggest names in jazz.
Over the years I've freelanced in music and electronics. I joined New York Audio Labs In 1983, and worked extensively with the Julius Futterman OTL amplifier, soon developing the Moscode™ Hybrid line of tube electronics. I left NYAL and started Sound Services which became Classic Audio, Ltd., now known as George Kaye Audio Labs, Inc. I'm happy to say that Chesky Records, Sansui Electronics, and Sterling Sound Mastering Services a few of our corporate clients.
We've all seen audio companies come and go, but our continued presence and growth throughout 14 plus years says something about us and the satisfaction of our customers. We've grown because we're deeply committed to quality work, real value, and beautiful, engaging sound.
I invite you to try our new amp, the 401HR, the first in a new series of products we'll be introducing. I know you'll love the results.
Thanks,

George Kaye